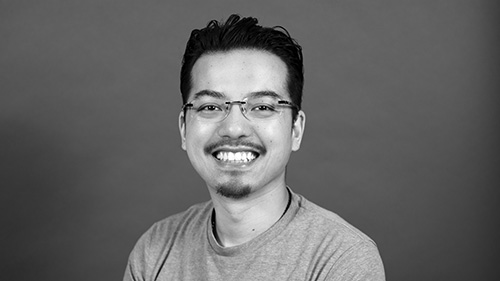 Anthony Chow - Store Manager, Ensemble
Anthony is delighted to join the cast and crew of Elf in spreading Christmas cheer this holiday season! This is his first show with Marquee and, frankly, the entire experience – he can't lie – it makes him tingle! Many thanks to friends old and new for their support and guidance. *Please note his portrayal of middle management is purely fictional; no identification with actual persons should be inferred. Enjoy the show!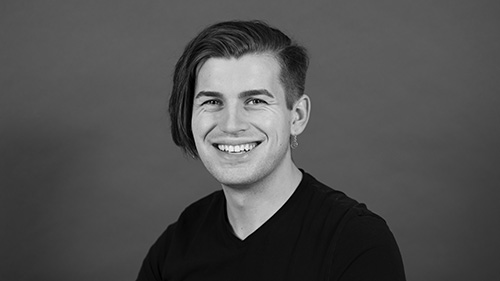 Benjamin Conroy - Buddy
Benjamin is jingling with excitement to be a part of ELF! He can't wait to invite you into the wonderful story of Buddy. This is his first show with Marquee and he has had a blast working with this team. Benjamin graduated from the Canadian College of Performing Arts in Victoria BC where he received a diploma in Musical Theatre. While attending school, Benjamin was seen in West Side Story as Baby John, Newsies as Jack Kelly and The Crucible as Giles Corey. Other stage credits include How To Succeed In Business, Oliver and Mary Poppins (Oshawa little Theatre) Grease, Little Shop Of Horrors and The 25th Annual Putnam County Spelling Bee (First Act Youth Company). He would like to thank his friends and family for their extended support in his theatre endeavours and sends a special shoutout to Nicole Strawbridge (Jovie) who he couldn't be more thrilled to be sharing the stage with once again!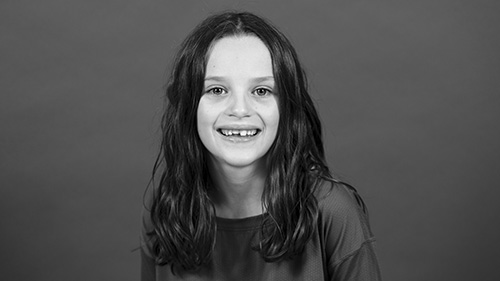 Chloe McArthur - Elf, Ensemble
Chloe McArthur is in grade 3 at Stonehaven Elementary School in Newmarket. Having grown up watching her family in musicals, Chloe is thrilled to perform in her first show on stage! She has participated in two years of Marquee's Summer Camps during covid, where she did "Camp Rock" and "Seussical". Chloe is very excited to play an Elf and share her Christmas spirit. Outside of theatre Chloe enjoys gymnastics and horse back riding.  She thanks her family for all their enthusiasm in all things musical.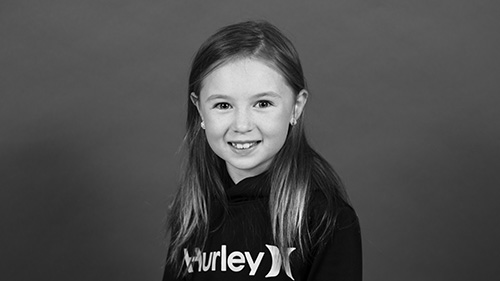 Chyler Horton - Elf, Ensemble
Chyler is very excited to be doing her first adult cast show. Made even more special because she's sharing the stage with her mom! She has really loved making new friends in this cast. Chyler has played the role of Jasper in 101 Dalmatian's junior (kinderstages), Mowgli in the jungle book (kinderstages) and Jane in the Descendants (intermediate youth group). Chyler plays hockey and loves to dance, which she started doing competitively last year. Other things she loves: Spider-Man, swimming, playing with friends and little brother Coen, hanging out on FaceTime with cousin Addison, reading superhero books with daddy and doing crafts with mom. Thank you mom and dad for driving me everywhere and always making sure I have snacks. Special thanks to Grammy, Grandpa, Nana and Morfar for all the love and support.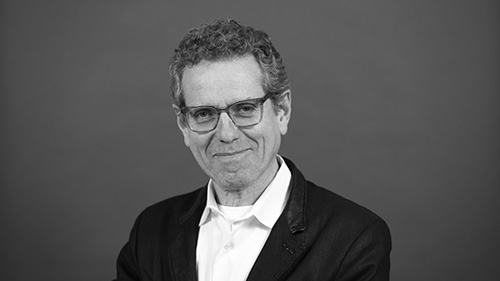 Clive Lacey - Walter Hobbs
A community theatre director, designer, and performer Clive has been involved in over 60 productions in and around Toronto. This is Clive's second show with Marquee previously filling the grumpy but teachable father role in Mary Poppins. Hmm? Elsewhere: Higgins, My Fair Lady; Fagin, Oliver; Julian Marsh, 42nd Street; all with EMP; Senex in SMT's Funny thing Happened on the Way to the Forum; Buddy in Follies with Theatre Unlimited; Higgins with Clarkson Musical Theatre and about 40 other characters here and there. Thanks to Martin, Baiba, and especially Cheryl for all their hard work and patience. Clive's most recent post-pandemic performance was as Harry Raymond in Scarborough Guild's production of Stillborn Lover. Now for something completely different.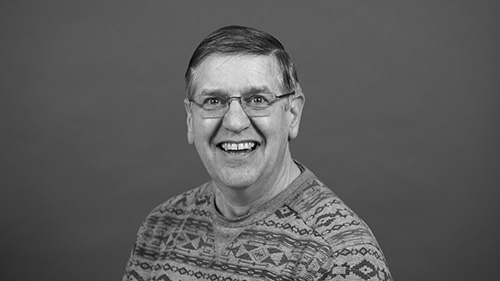 David Moore - Greenway
This is David's 20th season with Marquee. He has been a part of over 30 musicals as an actor, stage manager and producer. Some of his favourite roles include Professor Callahan in Legally Blonde, Sheriff Earl in All Shook Up, Mr. McMillan in Big. He has had the pleasure of sharing the stage with some exceptional actors and Elf is no exception. Thanks to the creative team for their amazing work and vision for this wonderful holiday treat. David is a retired elementary school principal who continues to sing with 4 local choral groups, and does freelance work as a photographer, videographer, audio recorder and animator. He would like to thank his amazing wife Anne and his family for their ongoing support of his theatrical pursuits. Always remember that the best way to spread Christmas cheer is singing loud for all to hear! Merry Christmas and enjoy the show!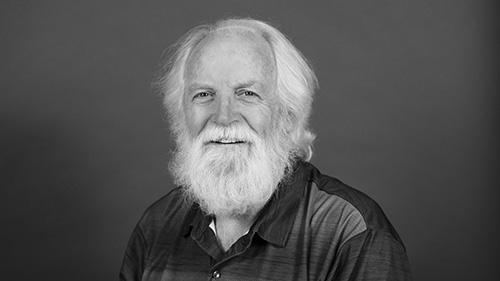 Dave Simpson - Santa Claus
Dave is very happy to finally be back working with Marquee. Dave's previous encounters of a theatrical nature besides backstage work have been as a chorus member in "Godspell", "Oliver!" and "Little Shop of Horrors", Pilate in "Jesus Christ Superstar", the Captain in "Anything Goes", Jacob in "Joseph", the Grandfather in "Guys and Dolls", Tevye in "Fiddler on the Roof", Mayor Shinn, in "The Music Man". In fact, any show that needs an old guy with a beard! Dave is truly thankful to longsuffering Mrs. Claus (Judy) for her support and encouragement to get out of the house.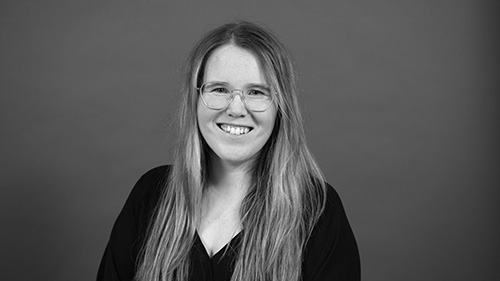 Elizabeth Keith - Ensemble
Elizabeth is thrilled to be making her official musical theatre debut as part of the ensemble in Elf! She has always loved singing and dancing and is excited to be bringing that love to this show. Elizabeth is a local reporter, wife, amateur baker and Christmas movie fanatic! She wants to thank her amazing castmates, the team behind the scenes, and Marquee for the opportunity to be a part of this incredible production. She wouldn't be here without the support and encouragement of her family and friends! Elizabeth hopes you leave here tonight feeling sparklejollytwinklejingley!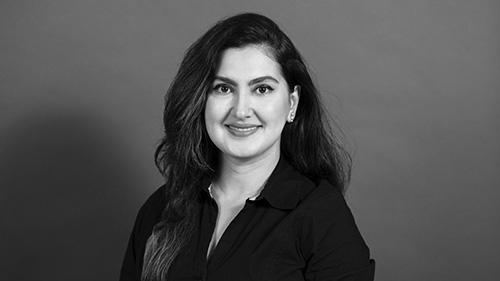 Granaz Ghalehvand - Ensemble
Elf the musical is Grace's first experience in musical theatre and adult productions. Grace is part of the ensemble in this show and is thrilled to perform on the stage for the first time. This experience has given her a chance to explore her talents in musical theatre and she would love to perform in more shows in the future. Grace is a full time pharmacist and works at a clinic during the day. She is an avid music lover and has been taking vocal lessons for a few years. She is also taking piano and dance lessons in her spare time. Grace loves to sing and dance and is very excited to be part of this fun show.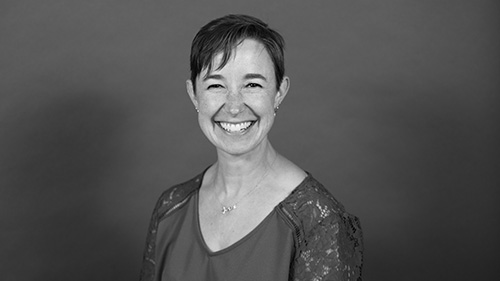 Helen Kelson - Dance Captain, Sam, Ensemble
Welcome back to the glitz and glam of theatre life, along with a good dose of gumdrops this year! Helen is happy to be back onstage with Marquee, having previously performed in Mary Poppins, Joseph, All Shook Up, We Will Rock You, and Matilda. Cheers to Baiba for her trust, Martin for the inspiration, Cheryl and Rob for their patience and expertise, and Sheryl for all you do! Love to her ever-supportive family — her husband and biggest fan Josh, her Hero Penny, and her favourite Elf Jack, and Mom and Dad. And YOU are on The Nice List for supporting community theatre! Merry Christmas!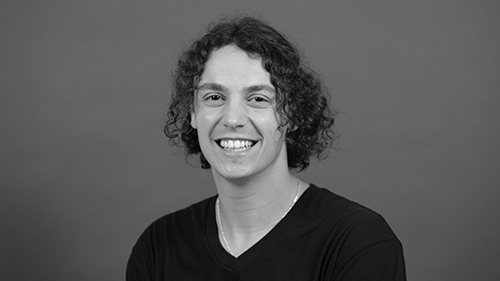 Joshua Ublansky - Macy's Santa, Charlie, Jim, Ensemble
Josh is a lifelong fan of musical theatre who is thrilled to finally be in his first production. Elf rehearsals have been the highlights of his week and he is grateful for the fun, friendly, and supportive cast and crew who made this an incredible experience. Although new to the world of theatre, he has always enjoyed the music from a young age and grew up singing along to shows like Mamma Mia, Joseph and the Amazing Technicolor Dreamcoat, and many Disney movies! Josh (or as some call him, Mr. Ublansky) is a high school science teacher who likes to sing, play guitar, and learn about obscure random facts in his spare time. He may be a "fake" Santa Claus, but he guarantees to bring real Christmas (and Hanukkah) cheer by singing loud for all of you to hear!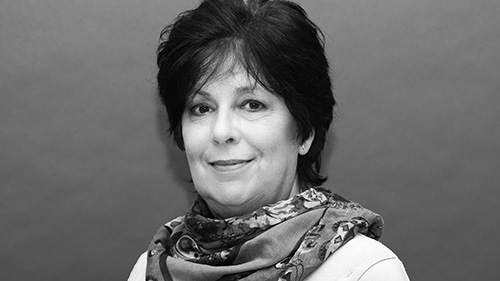 Julie Lennick - Deb, Mrs. Claus
Julie is thrilled to join the cast of Elf, The Musical with Marquee Theatre Productions! A retired Toronto Police dispatcher, Julie has called Newmarket her home for almost eight years. After her birth in a trunk to Canadian actors Ben and Sylvia Lennick, theatre has always been in her blood. Favourite previous roles include Mama Rose in Gypsy, Anna in The Rink, Adelaide in Guys and Dolls, Sally in Cabaret and Rizzo in Grease. She recently portrayed Melissa in a Toronto production of Love Letters. When not saving children as a school crossing guard, Julie has her hands full running agility with her rescue pup, riding her horse and letting her cats boss her around. She is very happy to get back on the boards in her own neighbourhood!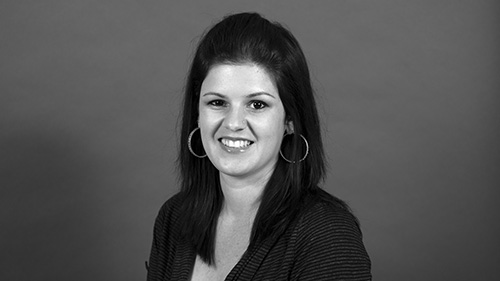 Krystal Sandler - Emily Hobbs
Krystal is excited to finally be back in the theatre playing the sweet, but feisty role of Emily in this fun family musical! Elf marks Krystal's 5th show with Marquee and the first with her daughter Madelyn. Previous credits include Matilda, Mamma Mia, Joseph and the Amazing Technicolor Dreamcoat and Chitty Chitty Bang Bang. Marquee's studio has become like a second home for her entire family in recent years and she's so grateful for the wonderful friendships that have formed there. When Krystal is not performing, she's busy being a mom and running her graphic design business. Many thanks go out to Randy and her very supportive family, friends and fabulously talented creative team!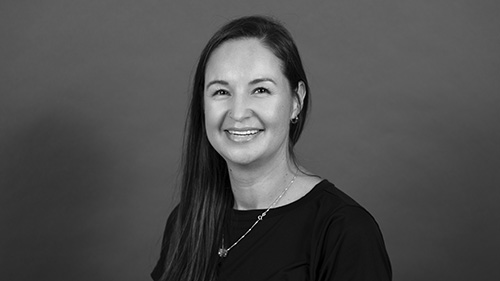 Kynsi Horton - Charlotte Dennon, Ensemble
Kynsi has really loved getting to learn Baiba's choreography and dance with all the cast members. She has been a part of the Marquee family for almost 15 years and has met so many important people in her life through doing shows here. She has had the honour of being a part of BIG the Musical, Legally Blonde and Mamma Mia with Marquee and loved ever second of it. Elf the musical is a fun holiday show filled with so much joy and she couldn't be happier that her daughter Chyler is finally old enough to do a show with her! Thanks so much to Kevin for all the extra support while Chyler and I were busy with rehearsals! Special shout out to Coen and all our family and friends, love you!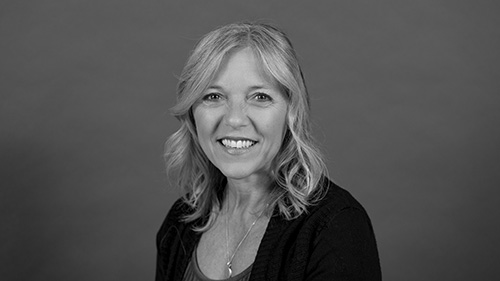 Laurie Thomas - Chadwick, Police Officer, Ensemble
Laurie was bitten by the "musical theatre bug" in her grade 11 year at Aurora High School when she performed the role of Schroeder in You're A Good Man Charlie Brown. She has been involved in over 25 of Marquee's productions, either performing on stage, playing in the orchestra or carrying out the duties of Music Director. Her favourite roles include Lily in Annie, Silly Girl in Beauty and the Beast, Brooke in Legally Blonde, multiple characters in Shrek, and Sylvia in All Shook Up. This show is extra-special for Laurie, since it is the first time in many years that she is performing alongside her Dad, Paul. Laurie would like to thank Marquee for another performance opportunity, the artistic team for their leadership and the cast for all the fun memories and friendships.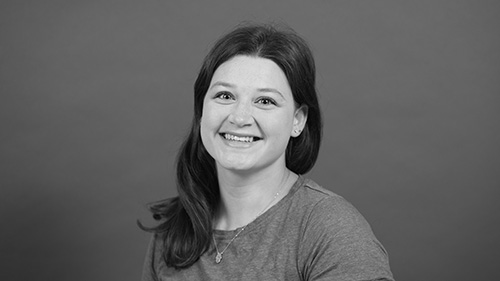 Lee Valler - Emma Van Brocklin, Ensemble
Lee is thrilled to make her Marquee debut in Elf The Musical alongside her fiancé Josh! She has been performing in community musical theatre for over 15 years and has loved every minute of it. Her most recent show was Footloose at Wilfrid Laurier University. She enjoys working as an Autism Behavioural Therapist and running her own dog training company, "Pawsitive Pups". Lee has a service dog, Jagger, who has been a great support for her and a fluffy face for the cast to see each week. He hopes to one day make his theatre debut too! Lee is grateful to her fiancé, friends, and family for their love and support and would like to thank all involved in Elf for making this such a rewarding experience. Sit back and enjoy the snow…I mean show!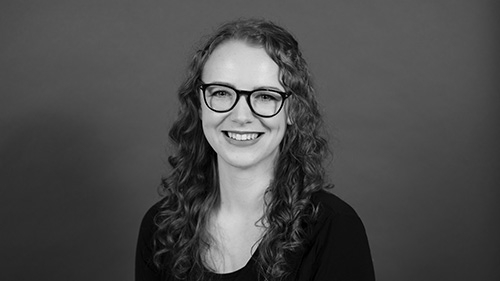 Lia Baird - Tiara, Ensemble
Lia is so grateful to be back working with an incredible cast and crew, and to be back on stage! With a never-ending passion for dance and theatre, she is glad to finally return with a show full of magic and holiday spirit for the whole family! Lia joined the Marquee family in 2018 for We Will Rock You, followed by Mamma Mia. Other show highlights include: The Addams Family & Shrek the Musical with City Youth Players, Footloose & Celebrate 10 Musical Revue with Steppin' Out Theatrical Productions. A huge thank you to all the elves who had a hand in bringing this SparkleJolly show to life – builders, painters, props, stage crew, families and more. It takes a [Santa's] village, and we couldn't have done it without you!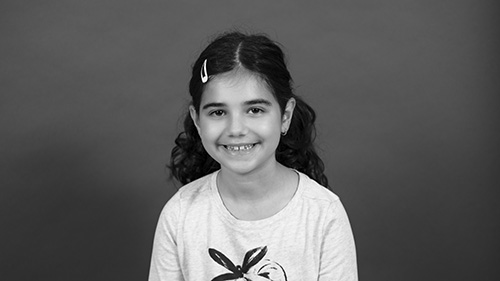 Madelyn Sandler - Elf, Ensemble
Elf is Madelyn's first adult production, but she's no stranger to the stage! Since her very first role of "Flounder" in Marquee's The Little Mermaid Kids at the tender age of 4, Madelyn has gone on to perform in 8 additional Marquee productions in their fabulous kids programs! Favourite roles include "Matilda" in Matilda Jr., "Carlos" in Disney's Descendants and she will soon be appearing as "Donkey" in Marquee's upcoming performance of Shrek Jr. in January. Madelyn is in grade 4 at Northern Lights Public School and when not doing theatre, she enjoys playing soccer, creating art and playing with anything squishy. As a lover of everything to do with Christmas, Madelyn is very excited to be part of this production!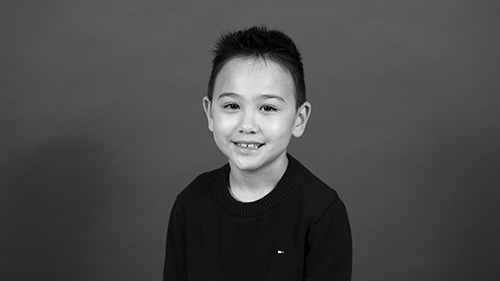 Nathan Chou - Elf, Macy's Boy, Ensemble
Nathan is thrilled to be in his first "adult" musical! Thanks to Marquee for starting his theatre journey several years ago in their amazing kids program! He has played 'Baloo' in The Jungle Book, 'Michael Hobbs' in Elf Jr, 'Bruce Bogtrotter' in Matilda Jr, and will be starring in the upcoming Shrek Jr production as 'Donkey.' Thanks to his family for supporting his love of theatre!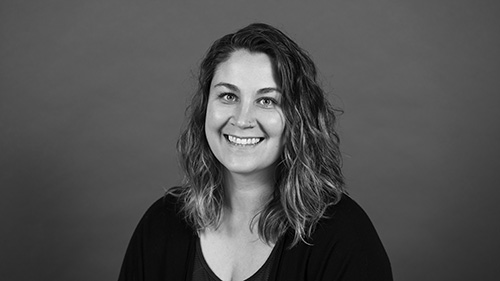 Nicole Strawbridge - Jovie
Nicole is a graduate of The Randolph College for the Performing Arts where she studied voice, acting, and dance. She has performed around the GTA in various festivals, corporate events, and musical productions. Favourite stage credits include Miss Honey – Matilda The Musical, Julia Sullivan – The Wedding Singer, Jo March – Little Women, Mary Poppins – Mary Poppins, Cosette – Les Miserables, Woman 1 – Songs For A New World, and Serena – Legally Blonde. Aside from being on stage, she also works behind the scenes as a stage manager, producer, director, choreographer, and audition coach. Nicole sends a huge shout out to her partner Colin for coaching her material and being the most supportive human on the planet (Love you to the moon and back)! So much love to her family, friends and of course her ride or die Benjamin (Buddy The Elf). Enjoy the show!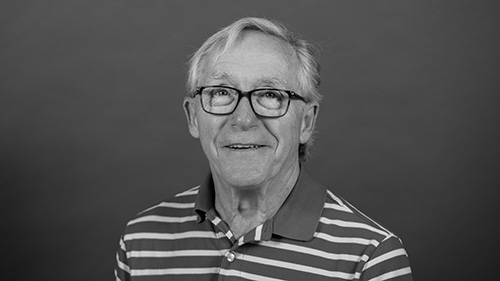 Paul Thomas - Matthews, Police Officer, Ensemble
Has been involved in music for over 60 years. Was the lead singer, played bass guitar, rhythm guitar, keyboards and drums in three rock bands and played bass for three Anglican churches. Has appeared on stage in Jesus Christ SuperStar, Joseph and The Amazing Technicolor Dreamcoat, Annie and Guys and Dolls. Has been involved in set building for Marquee since day one. Loves working with wood and is an accomplished Artisan. It has been years since appearing in a musical and is very happy to be performing in this show. Many thanks to my two beautiful daughters, Sheryl and Laurie for all the encouragement and help they gave me to prepare for this adventure. To Director Martyn and his production crew for trusting in me and allowing me to be a part of musical theatre once again.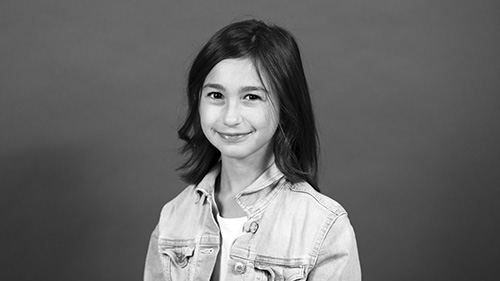 Penelope Halkidis - Elf, Ensemble
Penelope is 9 years old and in the 5th grade. Penelope started her acting career at 8 years old with the production "High School Musical" and after her first taste of the Musical theater world she was hooked. Penelope has also been a part of Mary Poppins, Matilda, and is working on Shrek. In her free time Penelope enjoys drawing, reading and she has even begun to write her own plays. She is currently trying to have her school on board with her plays. She is excited to tell you sit, relax and enjoy the show!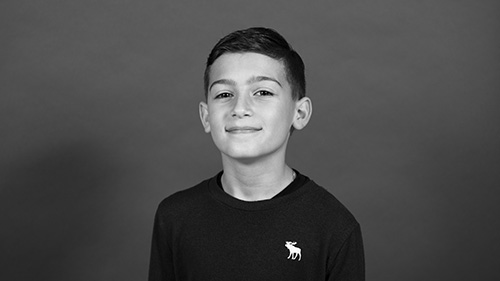 Sebastian Dobre - Michael Hobbs
Sebastian is very excited to make his acting debut in the adult musical Elf. He loves being a 5th grader at Oak Ridges Public School. When he's not in school, Sebastian enjoys playing soccer, spending time with his friends and family, watching movies and playing his Nintendo switch. Sebastian would like to thank his mom and dad, for their love and support. He also wants to thank Marquee for giving him this opportunity to enjoy this experience.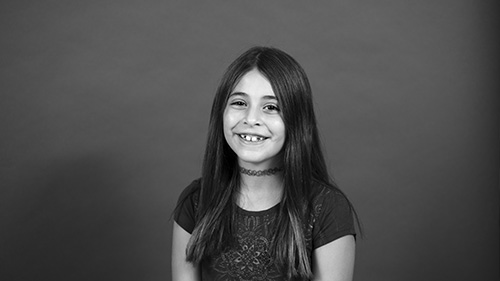 Shayla Cytrynbaum - Elf, Ensemble
Shayla Cytrynbaum, 9 years old, is honoured to be part of Elf the Musical! Shayla lives in Aurora, Ontario with her parents and younger brother. She is a French Immersion student in Grade 4 at Lester B Pearson P.S. Shayla is best known for her roles as Lavender in Matilda the Musical, Charlie in Charlie and the Chocolate Factory, and for her various roles in Elf Jr the Musical. She is currently also in the cast of Shrek Jr the Musical. Shayla's favourite subjects is school are English, French and Gym. In her spare time, Shayla enjoys acting, singing, dancing, gymnastics, trampolining, Roblox, Animal Crossing and playing with Lego. She is also an avid reader who loves to swim. Shayla would like to express her gratitude to Marquee Theatrical Productions for this wonderful opportunity!