The Creative & Production Team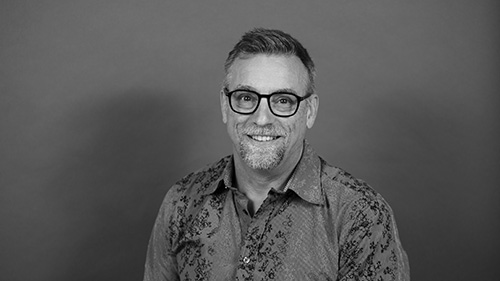 Martin Buote - Director
Martin is a member of Marquee's Board of Directors and is very proud of the great work they do for the community. He has worked in both professional and community theatre for over 30 years. Some of his recent credits include Officer Lockstockin, Theatre Aurora's Urinetown, for which he was awarded a THEA for Best supporting actor in a musical, Fagin in Oliver! Sparky in Forever Plaid and Captain Hook in Peter Pan for Marquee Productions. He has also directed several productions including Marquees' Bye Bye Birdie, BIG! The musical and has pulled double duty as the Artistic Director and Voice of the plant in Little shop of Horrors and Director and Genie for Marquee Productions Aladdin, and Hairspray. He trusts that you'll enjoy watching this show just as much as he enjoyed working with this amazing cast and artistic team.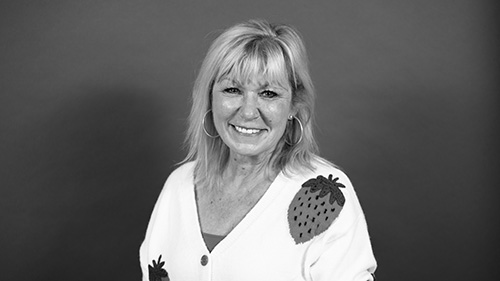 Baiba Senecal - Choreographer
What a delight to be back at live theatre with such a happy show. Baiba would like to thank the cast for their patience as she fumbled through the "holly sparkle jingle twinkly " lyrics and while she tried to make sense of her choreo notes. 
Sit back and enjoy the magic!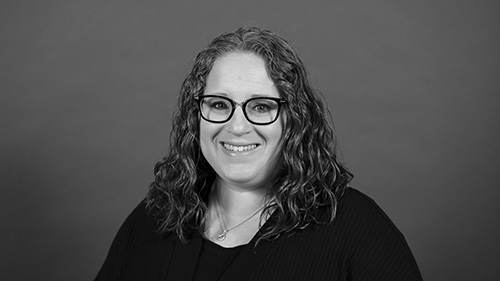 Cheryl Cline - Music Director
Cheryl is excited to share the music of "Elf" with this terrific Marquee cast! She is a proud graduate of the Master of Fine Arts (Musical Theatre) Program at San Diego State University, and holds Bachelor degrees in music and education as well. Cheryl is an active member of the arts community in York Region as a teacher, director and performer. Most recent credits include directing and producing "School of Rock", "The Little Mermaid" and "Les Miserables" for Newmarket High School's Musical Theatre program. Favourite other roles include: Vocal Director for "Shrek", Ms. Sherman in "Fame", and Demeter in "Cats" all for Unionville Theatre Company, and Director for "Rent", Music Director for "Les Miserables – School Edition", and Marmee in "Little Women" for Steppin' Out Productions. Cheryl is currently Department Head of Music at Newmarket High School, and she is excited to support musical theatre in our community.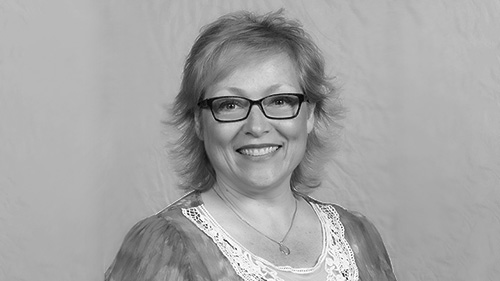 Sheryl Thomas - Producer/Executive Director-Marquee Theatrical Productions
Original Founder and Executive Director of Marquee, Sheryl has been in the magical Musical Theatre world both on and off-stage for over 45 years (who said that?). Stemming from a musical family, she lives her passion every day at Marquee, assisting the youth in our community to grow in confidence through Marquee's educational programs.. With over 25 adult and youth programs/shows per year, this creative outlet keeps her feeling fulfilled. This truly is her dream job. Special thanks to our team leaders, and to this warm and talented cast and crew for their tremendous hard work and positive attitudes. You are such amazing people! She sends her love and sincere thanks to her hubby Brad for his understanding, patience and ongoing support.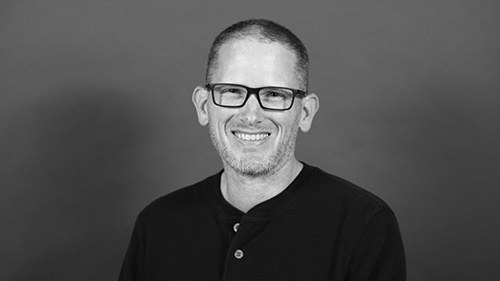 Robert Cline - Stage Manager
Robert is excited to be working for the first time with Marquee Productions as Stage Manager for this year's production! Recent Stage Manager credits are with Ovation ("Something Rotten" (2022), Show of Shows (2022)), UTC (Rodgers & Hammerstein's "Cinderella" (2020), Disney's "Beauty and the Beast" (2019), "The Wizard of Oz" (2018), "Chitty Chitty Bang Bang" (2017), Disney's "Little Mermaid" (2016)). Outside of theatre, Roberts works as a Senior Product Analyst and enjoys driving his Challengers, his Voodoo at the cottage – all while listening to a little country music. Congratulations to the cast of "Elf The Musical" on an amazing show and a huge thanks to Sheryl, Martin, Cheryl and Baiba for their support and efforts bringing this show to the stage!!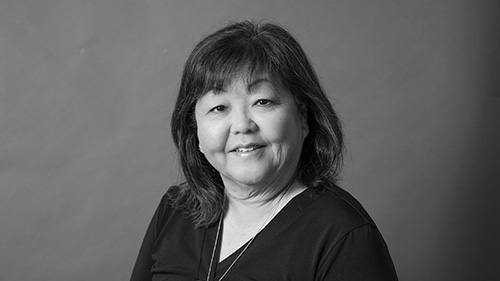 Dale Matushige - Conductor
This is Dale's 9th musical production with Marquee Theatrical Productions since retiring from her role of high school music teacher. She continues to involve herself in numerous musical activities: trombonist in the After Hours Big Band, singer/accompanist in Take Note Vocal Ensemble and Conductor of the Newmarket Citizens Band. Dale gives special thanks to the members of the Elf Band, for their friendship, talents, commitment and the many hours of practice put into their craft.  Much love to her husband Itsu and family for continued love and support of all her musical endeavours. Dale sends hugs to her favourite little folks, Rowen, Avery and Jake: enjoy the show!!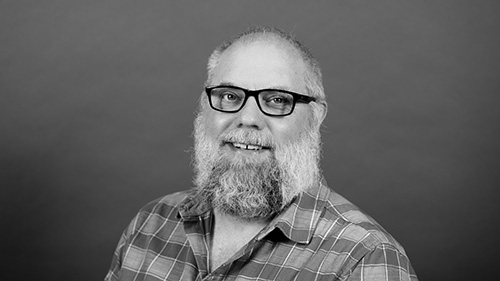 Dave Taugher - Assistant Stage Manager
Dave is thrilled to be part of another Marquee production. He has previously work as an Assistant Stage Manager for over a dozen shows including Joseph and the Amazing Technicolour Dreamcoat, Les Miserable, and We Will Rock You to name a few. Dave is pleased to be working with so many talented, energetic, and fearless people, and hopes you enjoy the show as much he has enjoyed working on it. When not involved in musical theatre Dave works downtown Toronto as a computer engineer. Also a big thanks to my man Craig for your continuous love and support. Enjoy the Show!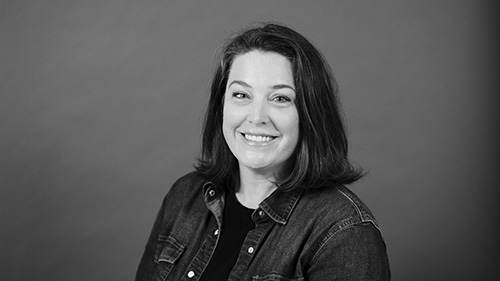 Rebecca Prins - Assistant Stage Manager
Rebecca is excited to be back in the theatre and working with this incredible cast and crew. She has been involved in multiple Marquee productions, both on and behind the stage, including Les Mis, Wizard of Oz, WWRY, Joseph and many more. Thanks to the family for their support and Midas for the snuggles. Rebecca is extra excited to be featured in Dave T's (the Selfie King) many backstage pictures as smiling is her favourite!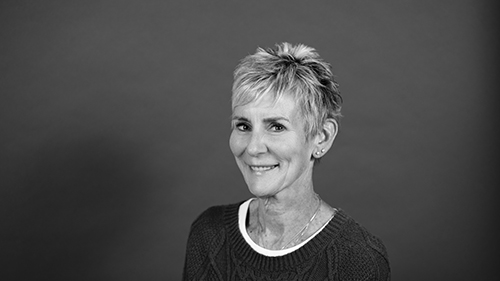 Brenda Hillaby - Costume Co-Ordinator
Brenda is delighted to be "back" as the Costumer for ELF. Being part of the fantastic theatre family at Marquee has been part of Brenda's life for many years as she has been a Performer (The Sound of Music, Wizard of Oz, Les Mis, Mary Poppins, The Little Mermaid, All Shook Up, Mamma Mia) Assistant Stage Manager and Head of the Costume Department for numerous adult and youth productions. The drive from Orangeville is well worth it as she loves every moment of her theatre life and her theatre family. Enjoy this spirited and talented cast and be sure to keep singing loud for all to hear. Luca and Leo…xoxo Nana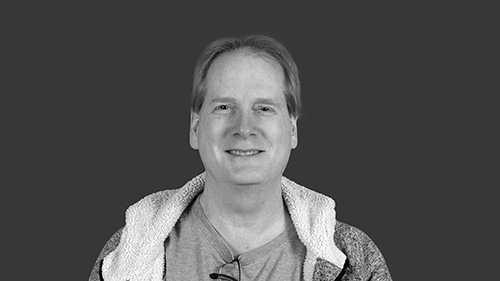 Peter Thorton - Set Design, Construction Lead
Peter has designed sets for Marquee since its inception. With about 100 set designs, Peter finds that when he thinks he has reached the limits of his abilities, some new challenge arises. He designed the flying car for Marquee's past production of Chitty Chitty Bang Bang, a true spectacle that the audience enjoyed. That's his purpose. To design something that the audience will enjoy. This set is no exception to that statement. He wants to thank his wife, Beauty, who puts up with his absences and sends his thanks to his partners in crime, Nick and Brad for all these construction endeavours.
Nick Cobbold - Set Construction
Nick has been involved in community theatre for over 30 years. Graduating from Ryerson in Theatre Technical Production, he uses the knowledge he learned with his love of construction to help Marquee build their sets for the last 15 years now. Thanks to his wife Diane for her constant support.
Brad Morrison - Set Construction
Always ready to lend a hand, Brad has been helping out with set needs at Marquee since 2009. In jest, he tends to wear the hat of "Procurement Manager" to get supplies required for all projects at Marquee. He enjoys meeting all the great people at Marquee and loves to see it all come together. He hopes that you enjoy the show! 
Yvonne Hoben - Props
Yvonne is very excited to be helping out with Elf The Musical. Musical theatre is a passion of hers and she prefers to be a part of it behind the scenes. Yvonne is a wife and a mom of 2 teenage girls who have always been involved in the arts. She works at a local elementary school as a Special Education Assistant and loves being able to give back to her community. 
Lori Sandler - Props
Lori is a retired social worker who spent her career working for CAS, YRDSB, Sick Kids and various other organizations within the special needs community. She has always loved live theatre and has enjoyed coming out to see her nephew and nieces perform in Marquee productions over the past several years. When the opportunity to get involved in a production herself came up, she jumped at it. She's looking forward to her first backstage experience!