Summer is upon us, and that means schools out! If you're looking for some fun activities to keep the kids occupied in their time off, check out this list of 7 Summer Activities to do with your kids – Musical Edition!
We've got a great mix of activities for both indoors and outdoors, inspired by all of our favorite musicals! They are sure to be a great way to get creative and enjoy some time together this summer.
Carving watermelon to look like Shrek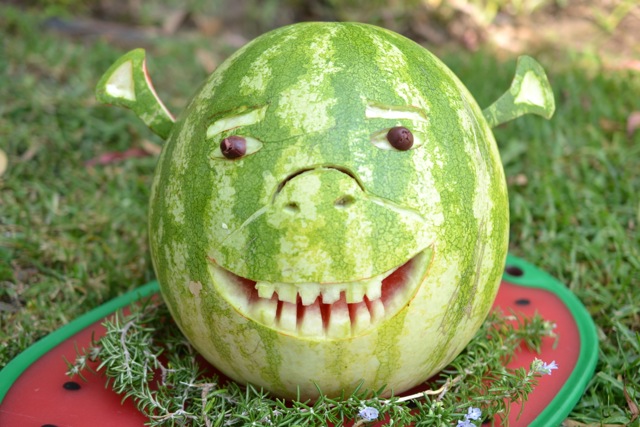 Who says carving is only for pumpkins? Pull out the watermelon and get carving! This activity is great for Shrek fans, and the best part is, you can eat it all when you're done. It's a great way to get creative and make eating your fruit a little more fun!
Beauty and the Beast themed tea party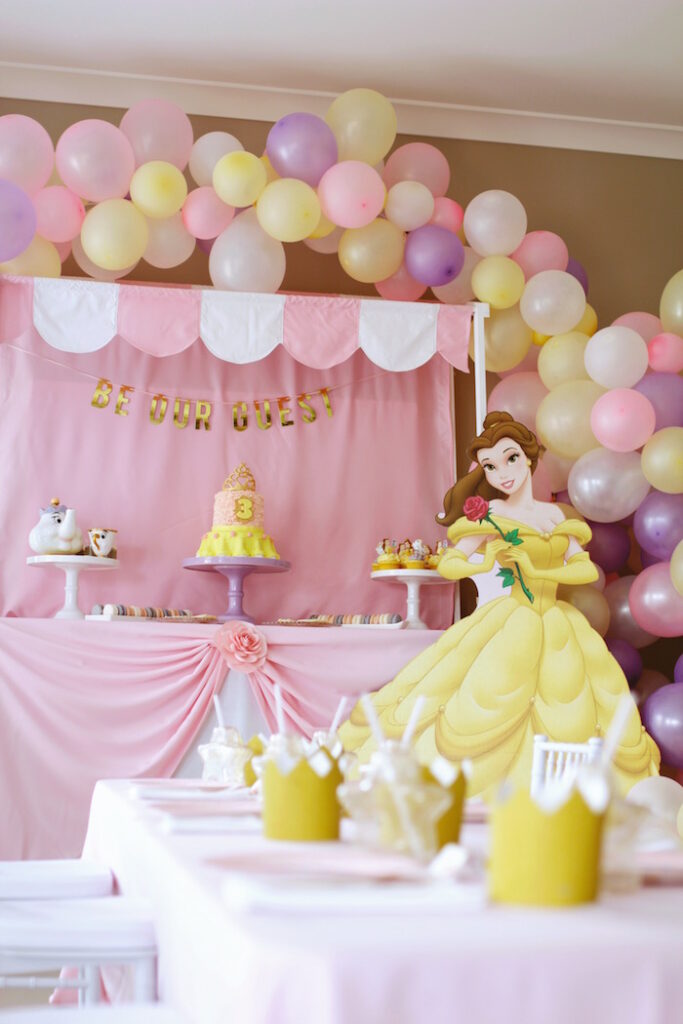 If it's a rainy summer day, why not get all dressed up, find some fun decorations and have a Beauty and the Beast inspired tea party? Brew up some of your favourite tea, bake up some snacks and settle in to watch the movie! It's a great way to spend some time together and get creative! You can find tons of ideas for recipes and decor on Pinterest and websites like this one! And if you want to go all out, you could even……
Create your own Beauty and the Beast mugs!
Check out this tutorial here and make your very own tea set inspired by the Chip and Mrs. Pots family! You can actually use them as mugs, or just simply keep them on your shelf as decorations.
Make your own Mermaid Princess Tiaras
If you have a Little Mermaid fan, head over to the dollar store and try out these fun mermaid tiara's! They're a super simple and fun craft that you can customize with whatever little seashells and trinkets you can find!
Melt Elsa's hand
This is a great outdoor activity for any Frozen lovers out there! Fill a glove with water and treasures and freeze it – then let the kids defrost it and discover what's inside!
Make a Frozen Snowstorm in a jar
Or if you want to try out another fun Frozen-inspired activity, try out these snow-storm in a jar science experiments! It's a cool, easy and fun activity with no big clean up required.
Build a Moana boat and have a Pool Party
If you have a pool, you can build a raft just like Moana's out of pool noodles! Check out this tutorial to make a pirate boat, and just make your own Moana flag and set sail to find the lost heart of Te Fiti!
And that brings us to the end of today's list of summer activities!
But if you're looking for even more activities and a fun way to keep your kids busy this summer, check out Marquee's summer camps!
Both camps are filling up quickly! Click here to sign up today and reserve your spot.
Happy summer!