Marquee Theatrical Productions was founded in 2003 by its current Executive Director, Sheryl Thomas. We are an award-winning, registered charitable, community theatre group and performing arts school, located in Aurora, Ontario. Our goal is to inspire excellence, motivate learning, build confidence and spark a lifelong appreciation for the arts. By helping children develop their artistic talents and coaching them to strive for excellence, we teach them how to achieve – in the performing arts, in school, and ultimately in life.
Marquee offers a variety of educational classes, camps and workshops that through the art of Musical Theatre and Drama are centered on teaching acting and improvisation, voice instruction, dancing, stage movement and theatre etiquette. Through this experience, students will develop many valuable life skills such as self-confidence, communication skills, teamwork, leadership, respect, time management, and responsibility, within a group dynamic.
Mission

STATEMENT

Marquee's Mission is to teach and promote positive, valuable life skills in the lives of the children in our community through our musical theatre based educational programs.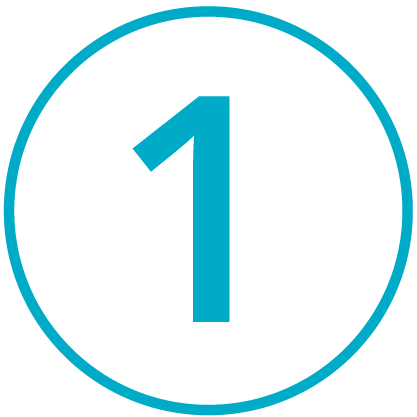 To nurture each student's creativity, develop theatre skills, boost self-esteem, and enable students to perform and express themselves with their peers in a safe and supportive environment.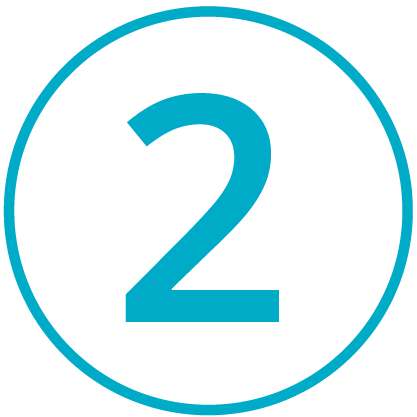 To provide high quality theatre education and mentorship for various levels of experience through our two programming streams: CORE (recreational, no experience needed) & INTENSIVE (audition only, for students with previous experience, looking to develop and challenge their skills.).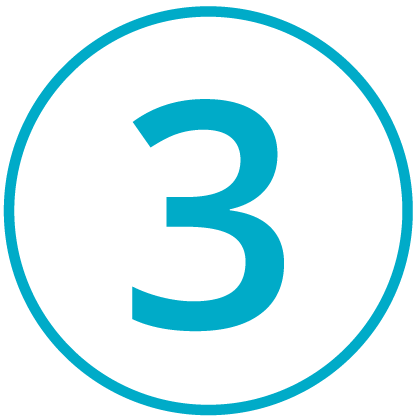 To produce performing arts initiatives for the purposes of educating and advancing the public's understanding and appreciation of performing arts and to educate artists through participation in such events, festivals, performances, and related workshops within our community.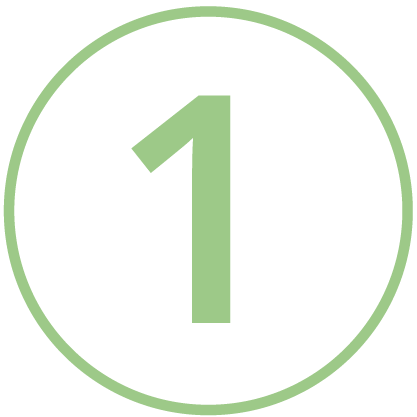 To educate and increase the public's understanding and appreciation of the arts by providing performances of an artistic nature in public places.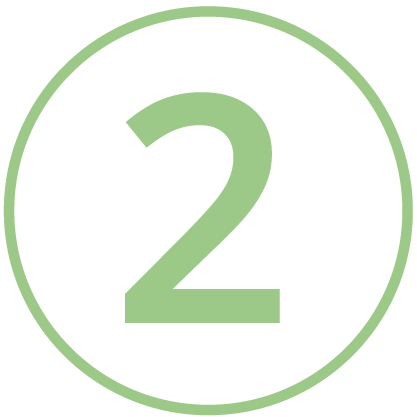 To provide instructional seminars, workshops and blog posts on topics related to the performing arts.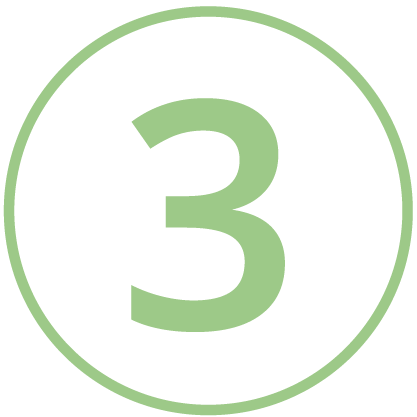 To produce performing arts events, festivals and productions for the purposes of educating and advancing the Public's understanding and appreciation of performing arts and to educate artists through participation in such events and related workshops.
OUR COMMITMENT TO EQUITY, DIVERSITY & INCLUSION
Marquee Theatrical Productions strives to provide an environment that meets the needs of all children.  We believe in the interconnection of physical, mental, social and emotional health and work hard to provide an environment that promotes holistic health and wellness.
As part of Marquee's commitment to accessibility and inclusion, we make intentional choices in our classroom practices to make sure we are a welcoming space for people with special needs, people of any and all ethnicities, economic status', sexual orientations, and gender identities. Our program includes need-based scholarships, all-gender restrooms, the use of proper pronouns, and a faculty happy to work with families to meet students' individual physical, learning, and social needs.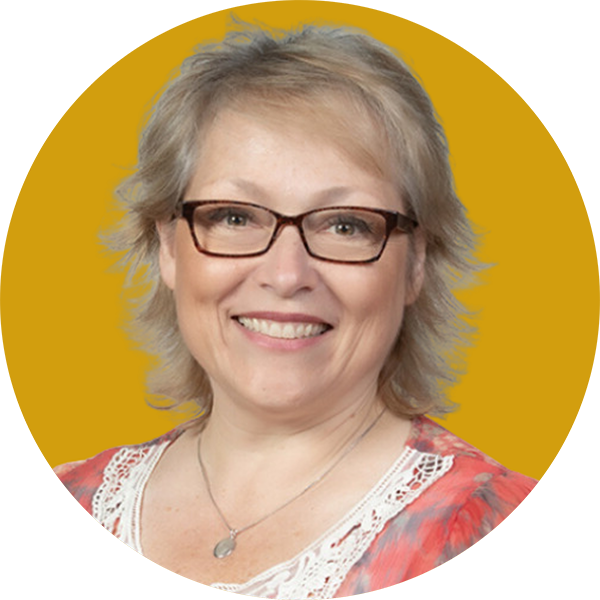 BIO
Sheryl is the founder and Executive Director of Marquee and brings many years of experience in musical theatre both on-stage and behind the scenes. Stemming from an artistic family, Sheryl lives her passion every day through her work and program development at Marquee with the adult and youth educational productions/programs. Sheryl has taught musical theatre in York Region schools through parent council invitations and she also produced the the York Region Celebration of the Arts Talent Search for 12 years. Sheryl continues to work toward serving the community by ensure that Marquee's productions and educational programs maintain a high level of  professionalism and quality, for which it has grown to become so well known.
BIO
Nicole Strawbridge is a graduate of The Randolph College for the Performing Arts where she studied voice, acting, & dance. She has performed in and around Toronto for various festivals, corporate events, and musicals. Favourite stage credits include Miss Honey – Matilda The Musical, Julia Sullivan – The Wedding Singer, Jo March – Little Women, Mary Poppins – Mary Poppins, Cosette – Les Miserables, Woman 1 – Songs For A New World, and Serena – Legally Blonde. Aside from being on stage, she also works behind the scenes as a stage manager, producer, director, choreographer, and audition coach.
Nicole is extremely passionate about theatre education and mentorship. Having owned and operated the First Act Youth Company for 9 years and guiding young artists through technique, audition preparation, and production, she is excited to join the team at Marquee and continue to provide new young artists with the skills needed to pursue their dreams of performing.
DANI RITO
Director Of Productions & Administration
BIO
Dani started her journey in theatre at the age of 6. She joined Marquee at the age of 14 and stayed right up until college. She graduated from St. Lawrence College's Musical Theatre Performance program with an Advanced Diploma where she had the opportunity to perform in shows such as RENT, Les Belles Souers, 9 to 5 and Legally Blonde. She also attended Sheridan College where she received a certificate in Performing Arts Preparation and directed a production of Mean Girls. She enjoys all aspects of theatre, from performing on stage to directing, writing and stage managing. Now she has come full circle bringing all she has learned to share with others at Marquee and is very excited for all the adventures ahead.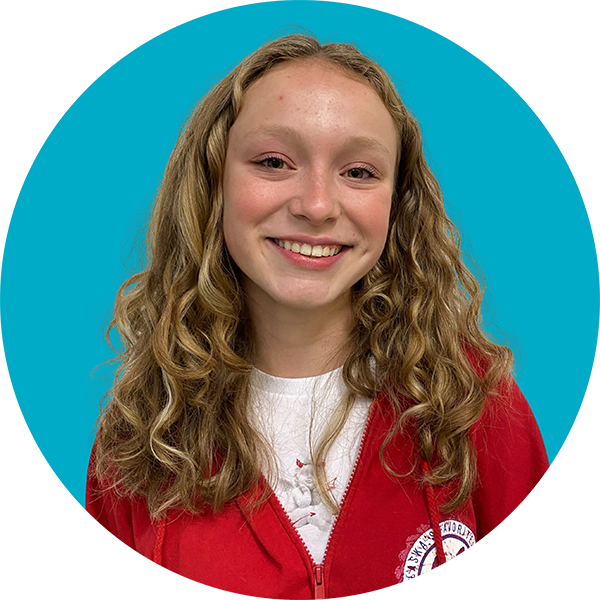 BIO
Aisling has been with marquee for almost 10 years, performing in many shows playing, Mimi Marquez in RENT, Elle Woods in Legally Blonde, and Jasmine in Aladdin. She is very excited to learn about directing and grow as a performer. She has always had a love for performing and has enjoyed expressing this love while getting to be a part of the Marquee family.
BIO
Being a part of a fantastic theatre family at Marquee has been a part of Brenda's life for many years, as she has been a performer (The Sound Of Music, The Wizard Of Oz, Les Miserables, Mary Poppins, The Little Mermaid, All Shook Up, Mamma Mia) Assistant Stage Manager and Head Of Costume Department for numerous adult and youth productions. The drive from Orangeville is well worth it as she loves every moment of her theatre life and theatre family.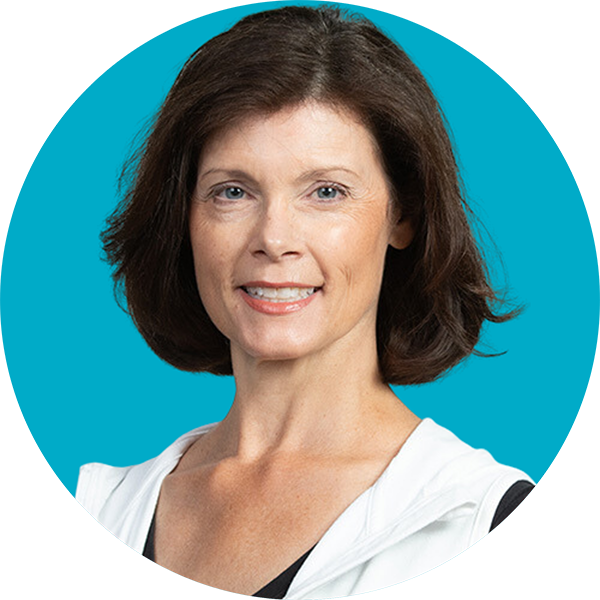 BIO
Cara brings to the stage more than 30 years in the entertainment business. Versatility has been the key to her success. With a background in Musical Theatre, Cara has performed in the Canadian major musicals, The Phantom of the Opera (Princess/Christine) and the original Canadian cast of Les Miserables, playing both Cosette and Eponine at different times. She also played Ariel, The Little Mermaid, in London, England. Now married with two children, Cara now performs a one woman show all over Canada. Cara will strive to bring out the best in each student through teaching skills in voice technique, confidence building, body language and a lot of positive reinforcement!! She looks forward to sharing her expertise and passion for singing with the wonderful Marquee students. ​Book your vocal lesson today!
BIO
Originally from Nova Scotia, Colin Frotten is a pianist, tenor, and music director who performs regularly throughout the country. Past performance highlights include work with the Tafelmusik Baroque Orchestra and Chamber Choir, the Fredericton Symphony Orchestra (Beethoven's 9th), and Opera Atelier (Dido and Aeneas). Previous operatic/operetta roles include Renaud in Gluck's Armide (Halifax Summer Opera Festival), Camille de Rosillon in The Merry Widow and the title role in Händel's Acis and Galatea (Maritime Concert Opera), Don Basilio/Bartolo in Le nozze di Figaro (Opera York), and Don Ottavio in Mozart's Don Giovanni (Opera by Request). Musical theatre credits include Anthony in Sweeney Todd (First Act Productions), and George in The Wedding Singer (Curtain Call Players). As a music director, Colin most recently worked with First Act Productions on their 2019 production of Dogfight, and First Act Youth Company's productions of Theory of Relativity (2020) and their filmed adaptation of Pasek and Paul's EDGES (2022). As a passionate educator and arts advocate, Colin has an active private piano/voice studio and is currently working as Communications Director for both Choral Canada and the Canadian Association for the Performing Arts.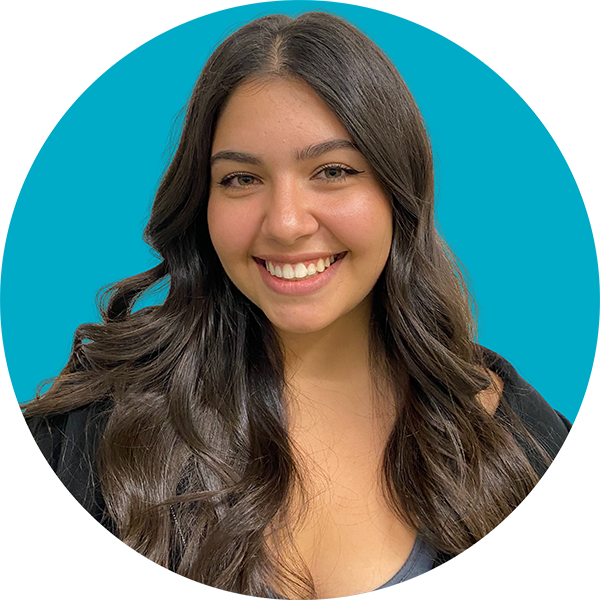 BIO
Eliana started dancing at the age of three and danced competitively for four years in ballet, jazz, tap, contemporary, lyrical, hip hop and acro. At the age of ten she joined Marquee and has performed countless musicals in the past eight years. Titles include Simba – The Lion King Jr, Liz – Chicago, and Veronica – Heathers. Eliana is very excited to now be a dance choreographer at Marquee. She has a strong passion for musical theatre and hopes to continue pursuing this dream professionally in the years to come. Eliana strives to bring a safe and exciting environment for others to thrive in and find their passions. Dance is not so much about technique as it is a fun outlet for expression, and she hopes to instill this idea into the students at Marquee.  
BIO
Jadon is a professional dancer, singer and actor from Toronto. She is a graduate of Randolph College for the Performing arts, and has been training in dance her whole life. Jadon loves musical theatre, and is passionate about the important role dance plays in the arts. She is excited to share that passion with everyone at Marquee.
BIO
Jason has been a lover of theatre since he first discovered it. When he was thirteen, he appeared in his first show, a community theatre production of Camelot. In high school, he began learning light design, and directed his first plays. Through university, while obtaining degrees in Engineering and in English Literature, he continued to act, appearing in productions of The Imaginary Invalid, Tis Pity She's a Whore, and Bent.
Since then, he has had hands-on experience in almost every aspect of theatre production and performance. He has acted in or directed over forty community and independent theatre productions, receiving a Thea award for direction of Down Dangerous Passes Road, and nominations for his direction of Almost, Maine, and Monty Python's Spamalot.
Jason has studied direction under Richard Rose, adjudication under Ron Cameron, and has taken workshops in theatre intimacy. He has served on boards of both community and professional theatre companies, worked as crew, front of house, box office, and development.
Prior to the COVID pandemic, Jason saw approximately 100 shows every year. Jason has a keen interest in providing unbiased, encouraging, and reflective feedback as a way of sharing his love of theatre with others, and helping people grow in their expertise and craft.
KAYLA KUSHNIR
Intermediate
BIO
Kayla has been a Marquee veteran for 12 years. She has performed in over 29 musicals, titles include The Genie- Aladdin Jr, and Jack Kelly- Newsies. She is aspiring to obtain a BFA in musical theatre.
Kayla has a passion and extensive experience in all aspects of theatre. Most of all, Kayla enjoys building rapport with fellow cast members and giving back to the activity that has been her love through the years.
BIO
Lee is thrilled to be working as a stage manager with Marquee. She has been involved in various musical theatre productions for over 15 years and is excited to be behind the scenes again. Her most recent show was Elf The Musical at Marquee where she met so many amazing people. When she's not at Marquee, Lee works independently as an Autism Behavioural Therapist and runs her own dog training business. Lee is excited to share her experience and passion for theatre with the amazing performers she works with. She believes in fostering kind-hearted, friendly, and, empowered performers here at Marquee.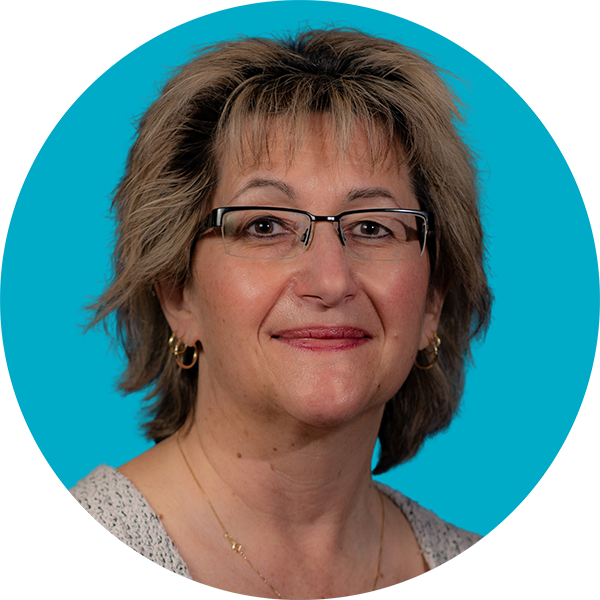 BIO
Mary is a recently retired music teacher with 20 years of experience instructing instrumental, vocal and Orff music with YRDSB.  Her passion for music started early when she joined her church choir at age 7 and she has never looked back. Mary has studied with an RCM vocal coach and started performing in musical theatre productions in her teens (St. Andrew's College and Theatre Aurora) along with her close friend, Sheryl Thomas.  She has also taught vocal music privately for many years.
Mary has developed a strong love of choral music and has been a member of the Elektra Women's Choir and the Bach Choir while living in Vancouver. She has also sung locally with Tapestry Chamber Choir and is currently a member of the Marion Singer of Greater Toronto. She recently joined the Toronto Mendelssohn Choir. Mary continues to be an active member of the music program at Trinity Anglican Church in Aurora where she sings, conducts an orchestral ensemble, and leads a handbell quartet.
In her spare time, Mary enjoys gardening, crafts, reading and long walks.
Mary feels blessed to have had so many opportunities to follow her passion for music throughout her career and is looking forward to being part of Marquee's musical team.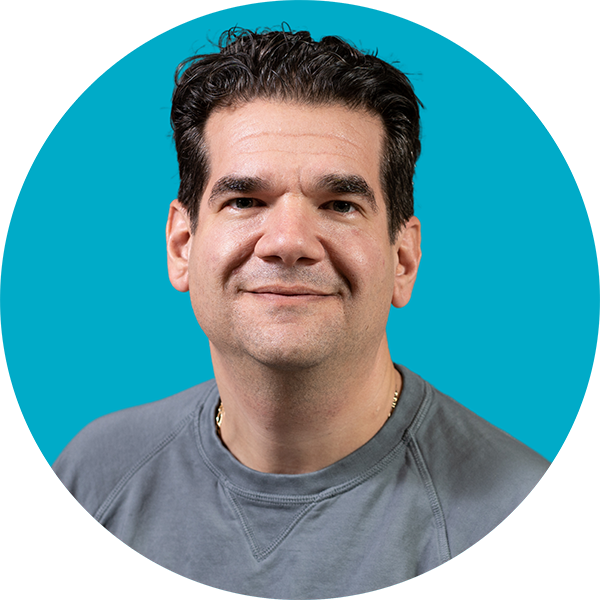 BIO
Randy is an accomplished piano player and musician, having studied music since the age of 6. He has loved music and musical theatre for as long as he can remember and has many years of experience accompanying vocalists and performing himself.
Randy has had the pleasure of performing in 2 recent Marquee adult productions and also serves as vice president on the board of directors.
Professionally, Randy works in the financial industry on the business side of technology. But in the evenings, you'll always find him jamming to showtunes and is very excited to be working with a talented group of teens this year.
BIO
Ryan is very excited to be one of the Artistic Directors for the Intermediate Program. He has been involved in Marquee for many years and had the opportunity to perform in shows such as Aladdin in Aladdin Jr, Timon in The Lion King Jrand most recently Roger Davis in RENT.
Since a very young age Ryan has been interested in musical theatre and has continued to pursue this dream throughout his life. He strives to provide a positive and engaging experience for all Marquee members. Ryan has directed multiple musicals, and continues to grow and learn in the professional, caring environment of Marquee.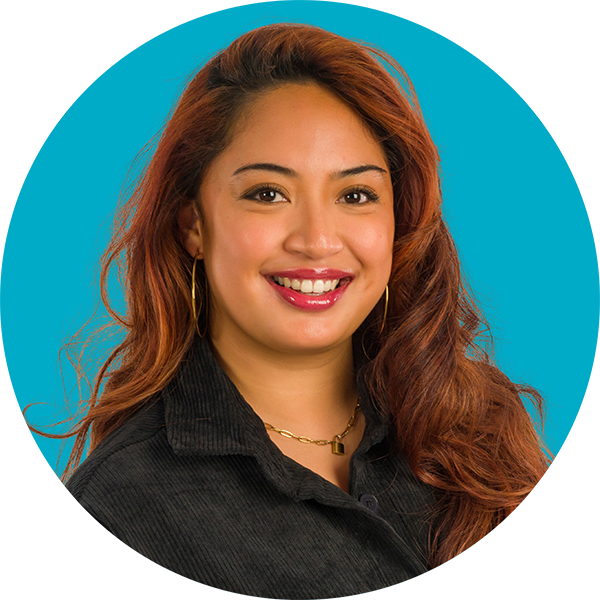 BIO
Samantha started dancing at the age of five. After twelve years of being classically trained and  in the competitive world, she decided to pursue her movement career. She then attended Ryerson University's Performance Dance Program, BFA. After her first year, Samantha booked an original trilogy of musical productions to tour Europe that led her to make the decision to leave Toronto. At 19 she moved to New York City to train and expand her movement vocabulary at the prestigious Broadway Dance Center. Here she was able to work with the industry's top choreographers and for acts from Icona Pop to Neyo. After a couple years in NYC, Samantha made her trek across the pond. Samantha, had the opportunity to educate children and adults across the United Kingdom. Here, she was co-choreographer for multiple musical theatre productions; "Oliver!" and "Rent". Itching for another expansion of knowledge, Samantha was accepted into an internship in Los Angeles to dance with a groundbreaking company, Dana Foglia Dance. Ranging from toddlers to adults of any age, Samantha believes dance is for everybody. Dance is not only on the corner of artistic expression and athleticism but is also a universal language. Every class with Samantha comes with her three principles on growth: challenge, patience and fun!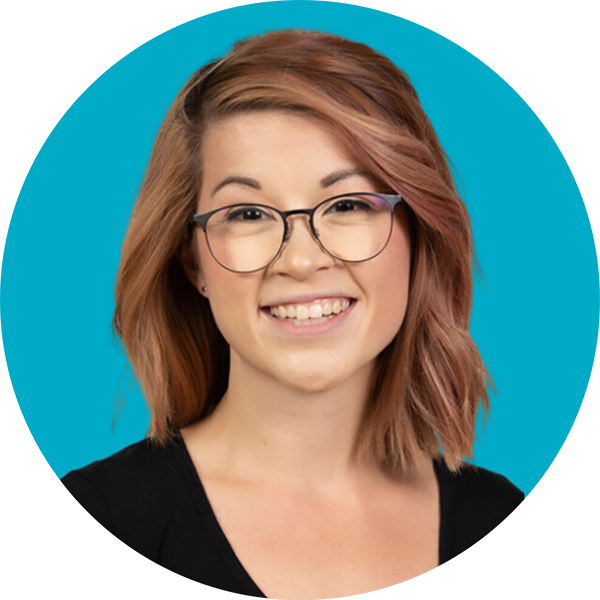 BIO
You will find Sydney working with the youngest of performers. Sydney has a degree in Child Development and has over 10 years of experience working with children of all ages. She has always loved musical theatre and acting and even attended Marquee as a teenager. 
Sydney strives to create a safe space where children can learn and foster skills in singing, dancing and acting. In her classes you will find lots of laugher and fun where everyone has a chance to shine!
She is excited to be apart of the Marquee family!
Marquee Theatrical Productions is a charitable organization
Charitable # 876749300 RR0001