I don't know about you, but I'm doing everything I can to soak up every last bit of summer while it lasts – we all know how quickly these sunny months pass us by. Before we know it, the leaves will start to slowly fade to orange and the summer sun will be tucked away in it's blanket of autumn clouds. I know, I'm sorry to bring that up – it's probably not what you want to hear. But the good news is, there's still plenty of summer left to enjoy! And what better way to celebrate than to whip up some fun and delicious summer treats with the family.
So, we've gathered some great recipes that you can make and enjoy with the family (or even just all by yourself – no judgement) that are delicious, fun and are of course inspired by our favourite musicals.
Enjoy!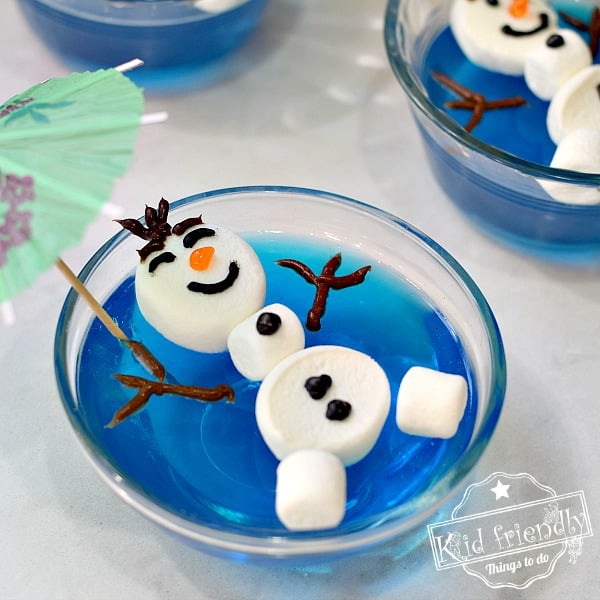 Olaf is definitely enjoying his summer in this fun, little, Frozen inspired jello treat. Super easy ingredients and tons of fun to put together – I'd say this treat is definitely worth melting for! I'm sorry…I had to.
These cotton candy truffula cake pop trees are sure to be a blast to make and delicious to eat!
These tasty frozen ice pops are sooo sparkly and are a great treat to cool down in the summer heat!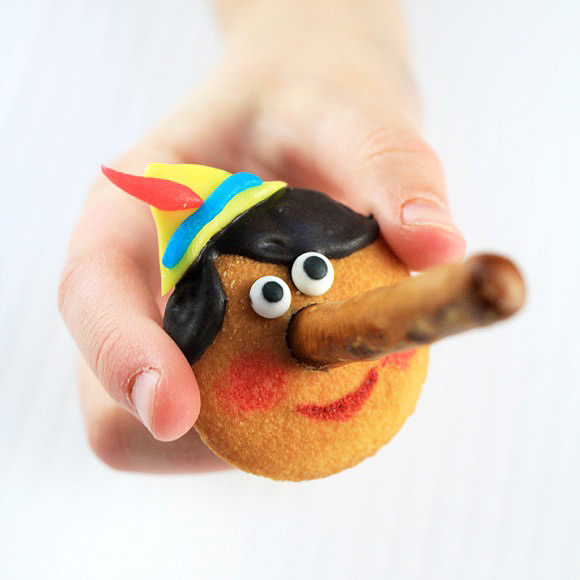 Craving some cookies? Well I'm not gonna lie (pun intended), these look like a pretty delicious and fun alternative to your normal old chocolate chip cookie!
Beware of these apples – they just might be highly delicious and addictive. Candy apples are such a fun and yummy treat. Let's be honest – any fruit on a stick that's dunked in candy is a good time.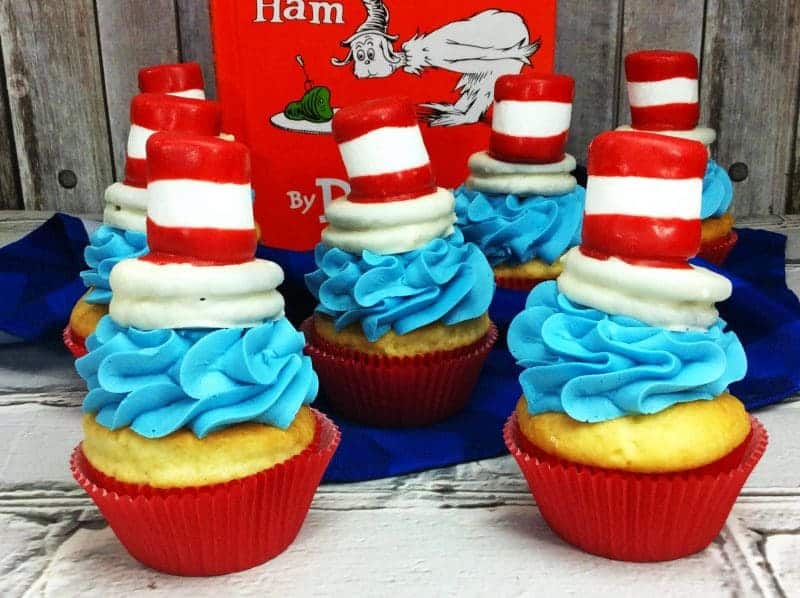 A delicious, fun and beautiful cupcake idea for a Dr. Seuss lovers' birthday or just for a fun challenge. These hats are made with oreo cookies, marshmallows, cupcakes and chocolate – what's not to love?
For all the Little Mermaid lovers out there, these little clam and pearl cookies are enticing! Such a fun, creative alternative to your normal, boring, flat cookie!
Um hello…marshmallows covered in candy on a stick? 'Nuff said.
And there you have it! 8 easy and yummy summer treats. When you create your masterpieces – let us know how they go! Spread the love and tag us @marqueetp on instagram, facebook and twitter. We'd love to see your summer treat creations!