Your child has caught the performance bug. You know it. Symptoms include but are not limited to:
A love of playing pretend and acting out scenes from their favorite shows,
Singing. All the time, anywhere and everywhere.
And mimicking dance choreography from shows and social media.
How do you encourage them to explore the possibilities and set them up for success? How do you choose what arts program is right for your family? Singing lessons? Dance classes? Musical Theatre?
Musical theatre is a great option that combines multiple areas of your child's interests. Marquee has certainly proven this to be true with over 20 years of youth programming!
What about when your child wants to get more serious about pursuing acting as a career or really wants to land a leading role in the next show?
We asked Dani Rito, our Operations Manager and Youth Group Instructor to share why it's important to also invest in skills development and how Marquee can help.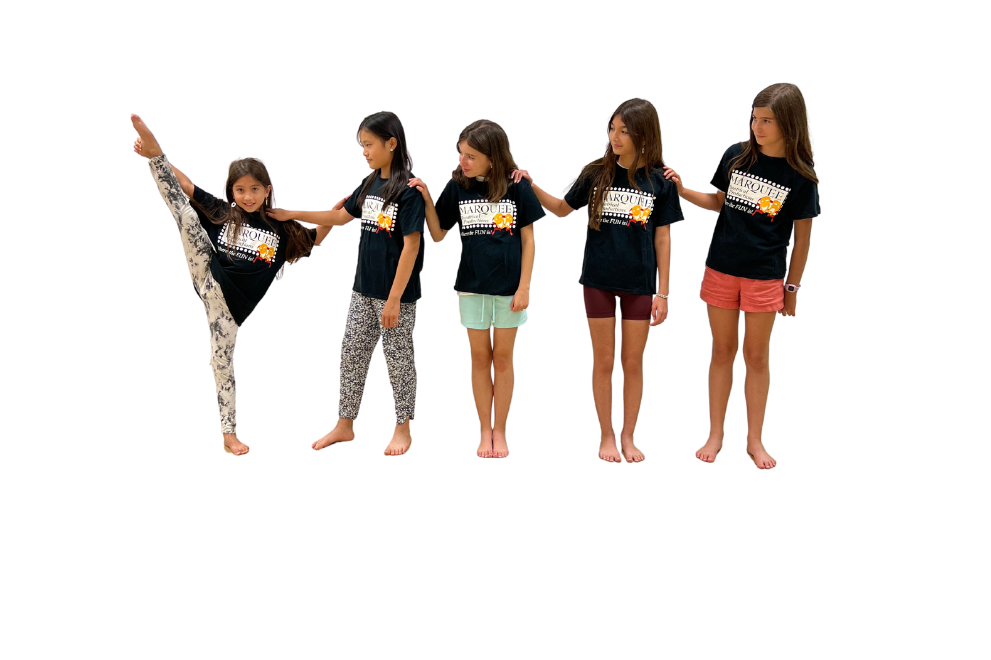 How did you get your start in Theatre?
I have been performing since I can remember. I started off as a dancer, I took every dance class that my schedule would allow and absolutely loved it. Then I discovered acting in plays and thought, this is the most incredible thing. It wasn't until I came to Marquee that I learned I could do all of these disciplines in musical theatre. I was hooked from the start.
As a dancer coming into theatre, I picked up choreography very fast. I was always at the front of the class and loved being picked as dance captain in different shows. This fuelled my passion for performing and took me right into college where I knew I wanted to study musical theatre so I could do it for the rest of my life.
Why is it important for actors to invest in skills development?
It's not enough to be the best actor and singer in this "business". It's so important to learn how to move, how to listen to a choreographer, how to move with a purpose, how to hit every step and make it as big as possible. For example, in a musical like Legally Blonde, someone like Elle Woods has to be a great dancer because the character is front and centre of multiple dance numbers.
I had one student who was a fabulous actor, she was hilarious and really knew how to sell a scene. But every time it came to dance, we could see that she needed better control in her movements. I encouraged this student to join one of my dance classes and I could see all of the light bulb moments going off in her head. She started to understand how it wasn't enough to do a turn, she needed to spot her head, be in control of her arms, point her toes etc. She thrived in the dance class, and worked so hard to really become a triple threat. At her first performance after signing up for dance, her family could see the drastic change in her skills. I was so proud of all the work and dedication she put into making her the strongest performer she can be.
How can Marquee help with additional training?
Shortly after graduating from St. Lawrence College's Musical Theatre Performance program, I came back to Marquee as a teacher. It was interesting to come back to work with young people who are finding their joy and passion for theatre. The opportunity to be one of the dance teachers at Marquee made it easier for me to see just how important it is for talented actors to take our dance classes and sometimes private vocal training. At Marquee we offer fantastic jazz and tap classes designed to teach the fundamentals of dance in theatre. Our classes help everyone learn how to better themselves as a dancer so they can excel in every musical they do.