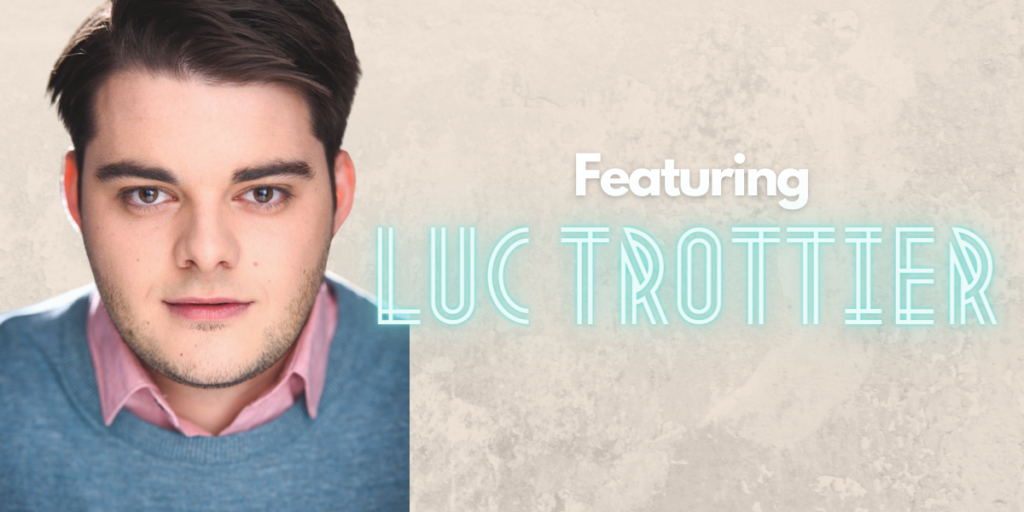 We are thrilled to reconnect with our very own Luc Trottier! In our recent catch up, In our latest blog, Luc reflects on his personal journey from community theatre with Marquee to the big screen and tv. From community theatre to The Community Players – Congratulations on all your success Luc!
How it Started
What has been your past experience and involvement with Marquee?
My first show was Oliver with Marquee…the infamous "Luc's voice changes" production! I went on to be in several other productions, with fond memories of each of them – Joseph, West Side Story, Beauty and the Beast, Oklahoma, the list goes on and on!
After Marquee, what was your pathway into the professional world of performance?
I went to Sheridan College for musical theatre and graduated in 2015. From there, went on to perform on stages across the country in both musicals and plays. Soon after that, I turned my focus to Film/TV. I can be seen on American Gods, The Handmaid's Tale, Imposters, Life in a Year, Killjoys, and Suits. I've also made a lot of my own work, through my company Human Moves Media. Some of my original work include a musical – Perry Loved Mary, my short film – In My Heart, my webseries – Adulting: Year ONE ,and my upcoming TV series The Community Players.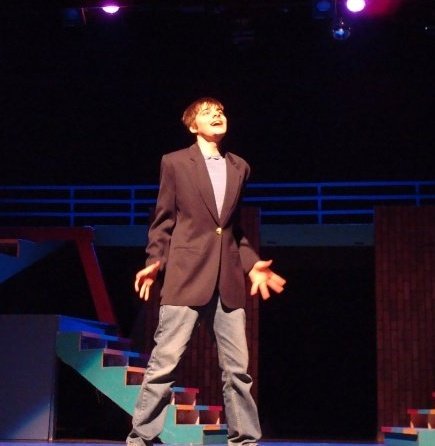 Keeping Busy
What has been your experience so far working in PEI?
I moved from Toronto to PEI in May 2020 to escape COVID. It really has been amazing being here. Without the move I would have never gotten funding for my short film In My Heart, that had its world premiere at the Atlantic International Film Festival in Halifax. I would also not have gotten the funding for my TV show The Community Players. Because the cost of living is a lot cheaper here than Toronto, I can focus on what I love to do and spend time writing. My wife Jessica also started her incredible make up line Jessica Gallant Beauty, that you can purchase at www.jessicagallantbeauty.com
I do miss the city a lot and will be living between here and Toronto for the foreseeable future.

Was there anything that you learned or gained at Marquee that you think helped you get to where you are?
Marquee really helped me learn proper rehearsal etiquette and how to work together as a team. Marquee gave me the musical theatre skills I needed to feel confident auditioning for Sheridan, which opened up all the opportunities I have been able to have.

What are some things you're hoping to accomplish in your career?
Short term I would love to have another TV show of mine picked up by a larger broadcaster such as CBC or Netflix. Long Term, I still would love to live in LA, and be able to consistently write and act both on screen and on stage.
Lessons Learned
What's the largest lesson you have learned this far in your journey?
You get the roles you're supposed to get. I've been up for several parts that I made it to the final callback and didn't get it. I realize now that if it wasn't for that rejection I wouldn't be where I am today, with my TV series coming out.

What advice do you have for others who are hoping to follow a similar path?
You need to be strong in this industry. It can be tough, as you face rejection all the time, BUT if you love it and it is your passion, you really can make it a career! You just have to stick with it!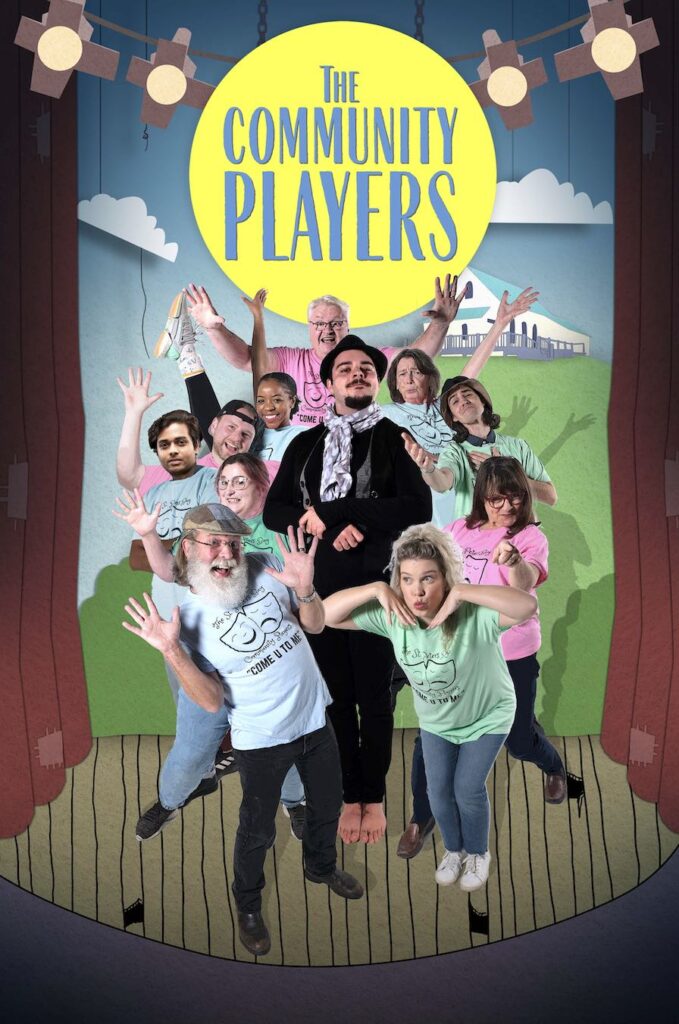 Coming Soon!
When does your TV series begin and where can we watch it?
My TV series, "The Community Players," is a 5 episode series streaming on Bell FibeTV1 starting December 13. If you have Bell Satellite it is on Channel 1 on demand. Or you can download the Bell Fibe TV app and stream it there. (Fibe can be shared with friends and family!) My hope is that in 2022 it will also be available elsewhere!
We also are excited to announce that we have a second season coming out in 2022 as well as a Christmas Special. So stay tuned!