As performers we often dream of landing the leading roles and being the star of every show, but theatre is so much more than that. The ensemble is such a key component of this world, and it would not function without the incredible actors who take on these roles, as well as swing and understudy roles.
There is often a stigma, especially in community theatre, attached to being cast in an "ensemble" role – sometimes stating "I'm just in the ensemble". Often times, performers see it as an unimportant role. This stigma can cause disappointment due to assumptions that if you are cast in the ensemble, you won't have anything to do because you won't have any lines.
But this is far from true! While it is possible for ensemble members to be given important lines, speaking lines is not what makes a performance meaningful. Acting is all about doing, and as an ensemble member you will be doing a lot! Exploring what it means to act through movement and silence is an incredibly valuable skill to build as an actor. Anyone can say lines. But can you convey who your character is, what they are doing and what they want without speaking? Now that takes some practice and skill. Ensemble members bring the scene ALIVE! Here are just a few more reasons why ensemble roles are so significant!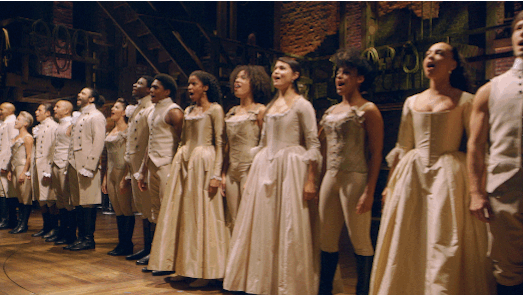 From Chicago to Hamilton, or West Side Story to Newsies, there are endless iconic ensemble-heavy musicals. These stories wouldn't get told or expressed in the same affective way without each and every member of the ensemble. They help to move the plot forward in so many ways!
Take Ariana DeBose's character in Hamilton, for example. She embodies the bullet that eventually kills Hamilton in the duel with Aaron Burr. Throughout the show, she follows Hamilton and other characters, and wherever she goes death follows. Now that's pretty important if you ask me!
Now let's talk about the dance numbers! There are so many musicals that wouldn't be nearly as impactful if they didn't have full and rich ensemble choreography. Not to mention the powerful effect that a full chorus of vocalists has on an audience. I get chills just thinking about the harmonies! There are even moments where ensemble members are featured vocally in numbers like "Cell Block Tango" from Chicago.
On top of moving the plot forward, and dancing and singing their hearts out, ensemble members are often also required to move set pieces or handle props! Their jobs never stop; they are an integral part of keeping the show moving.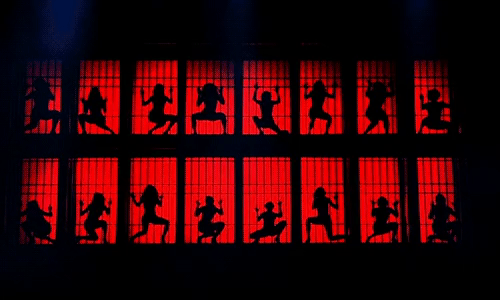 There are several kinds of roles a performer takes on in a musical. Swings, understudies, standbys, and alternates. So what's the difference between them all and what do they do?
Swing
Swings have an extremely challenging job, often covering as many as 12 or more ensemble/principal tracks! Usually not on stage, they are waiting to go in at a moment's notice for any of the roles they are covering. Swings are incredible and deserve so much credit for the work they do.
Understudy
An understudy, however, is in the cast for each performance, commonly in an ensemble track. They understudy a principal or supporting role and go on when that actor is sick or unable to perform. A swing would then cover their ensemble track.
Standby
Standbys are required to cover one substantial role and must be ready to perform at any time. Just like a swing, standbys are on call, ready to jump in whenever they're needed.
Alternate
If a star has a contract that only has them playing their role six shows a week, or if a role is very demanding, alternates might be hired. Alternates would go on for the remaining number of shows each week.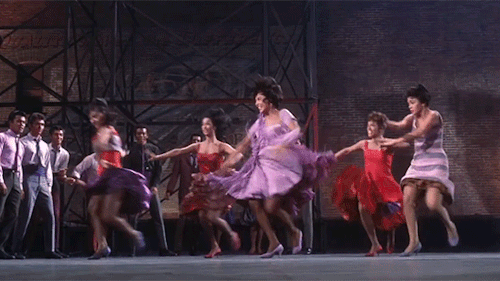 Every role, from lead to ensemble, takes an incredible amount of work and dedication. The ensemble, swings, understudies, standbys and alternates are the glue that hold each show together and they deserve all the recognition for this! Tackling any of these roles is definitely challenging, but it can be so rewarding and fun!