Addams Family Show Information
 Adult Cast Production
Director: Michael MacLennan
Choreographer: Baiba Senecal
Music Directors: Randy Sandler
Stage Manager: Glenn Pringle
Show dates: April 20-30, 2023 at the New Roads Performing Arts Centre in Newmarket
Rehearsal location: Marquee Studio in Aurora ON – 73 Industrial Parkway N, unit 2B
Rehearsal days: Sunday's 1-5:30pm, Wednesday's and Thursdays 7-10pm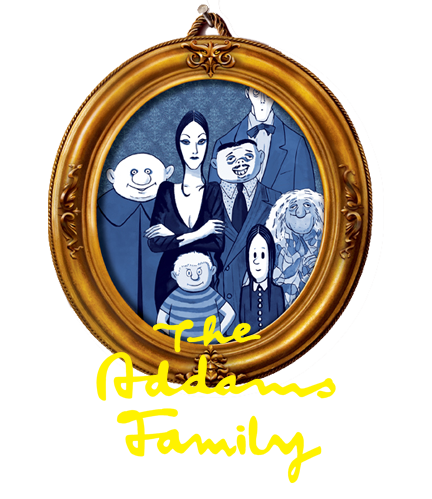 Dates: Friday Dec 2, Saturday Dec. 3  and  callbacks (if necessary) on Saturday Dec. 3
Who are we looking for? – The following roles are currently available for casting include:
Lucas Beineke, Ancestors, and Pit Singers

Auditionee's must be age 16+  All levels of experience is welcome to audition. Just prepare what is listed below and ask if you have any questions.
Please prepare the following:
Prepare one Musical Theatre song of your choice. Live accompanist will be available but sheet music MUST be in a binder. You may also perform with an instrumental backing track as long as it has no lead vocals on it. Please do not sing acapella.

No monologues required.

Sides will be available prior to auditions if you are auditioning for a leading role.  Understand that you MAY or MAY NOT be asked to read at the audition. This decision is of the Artistic Teams discretion only.

Be prepared to read from these sides at your initial audition and callbacks. 

There will also be a live group dance audition so please wear appropriate clothing and shoes (nothing to prepare for this – it's taught live).

Download an audition form at the link below and fill it out.

Submit your headshot and performance resume as well as the completed audition form by email (info@marqueetp.com) BEFORE your booked audition takes place. We will need this to write on during your audition.
you may submit a self tape, uploaded to Google Drive or Dropbox or you may send it via WeTransfer to info@marqueetp.com. Deadline would be Dec. 5th for these submissions. If you are choosing this method, please submit your forms/photo by email and the selftape of a song only. If the team wants you to read, as one only reads if asked after presenting your vocal audition, we would send that to you and we would go from there. You would HAVE to attend the callbacks in person. please only submit if you CAN attend the callbacks.
Addams Family Audition Request
Membership Fee and Volunteer Hour Requirement: Marquee Theatrical Productions has an initial annual membership fee** of $25/person. There is an additional $10 production fee for each production you are in. Total Membership fee is $35 DUE ONLY IF YOU ARE CAST IN THE SHOW. Everyone cast in our productions is required to pay this fee.
**The membership fee offsets costume cleaning, provides professional Directors, music Directors, Choreographers and costume builders for each show. You are not required to sell a certain number of tickets or to supply your own costumes other than shoes and personal undergarments, or potential items you would already have in your closet at home. Of course, expect that you will tell everyone that you know to come and see your show :0)
Putting on this show takes a village. There are many parts to putting a show together and volunteers are needed to help in many areas (painting set, doing crafty projects, cleaning, costumes etc.). If you are cast in this production, an agreement on your part is also expected to present a FULLY refundable deposit for $135.00 dated for opening night. You can get your full deposit back by volunteering 15 hours to Marquee leading up to opening night. For each hour you (and/or a friend) complete, Marquee will credit $9 to you to a maximum of the $135. If you complete all 15 hours, you will get your full deposit back. If you do not complete your hours, then we consider the balance of $9 per unperformed hour to be a donation to Marquee and we will issue you a charitable donation tax receipt for this amount.
Marquee Theatrical Productions is a charitable organization
Charitable # 876749300 RR0001